History of Lim Siang Huat
Founding Father of Lim Siang Huat

The founder of Lim Siang Huat - Mr Lim Mui Er (林美誉) came to Singapore alone from China when he was only 13 years old because he wanted to explore the opportunities outside China.

Beside having the spirit of an adventurer, Mr Lim Mui Er was also very entrepreneurial.

He worked as an office boy and 10 years later at age of 23, he saved enough money to start his own business.

It wasn't smooth sailing all the way. There were many ups and downs in the early days. However due to his upright character, many of his friends lent a helping hand.

Mr Lim Mui Er was also very determined because his father in China died of starvation during the Second World War and as such, he vowed to work hard so that he and his family will be provide for.

1940
Lim Siang Huat Pte Ltd was established in 1940 when Mr Lim Mui Er spotted an unfufilled need in the market which is lack of a reliable supply chain to meet the grocery needs of the European expatriate community living in Singapore and the British Forces that was stationed in Singapore

The company was named Lim Siang Huat because of his vision for the Lim family to bring the sound of prosperity to everyone around them. "Lim" 林 is the family name "Siang" 声 is the Chinese word and "Huat" 发 is the Chinese for prosperity.

The first Lim Siang Huat Grocery Store was born to serve that need. It was a humble store but through the hard work of Mr Lim Mui Er and his relentless pursuit of the "Under-Promise and Over-Deliver" work ethos, the company grew steadily.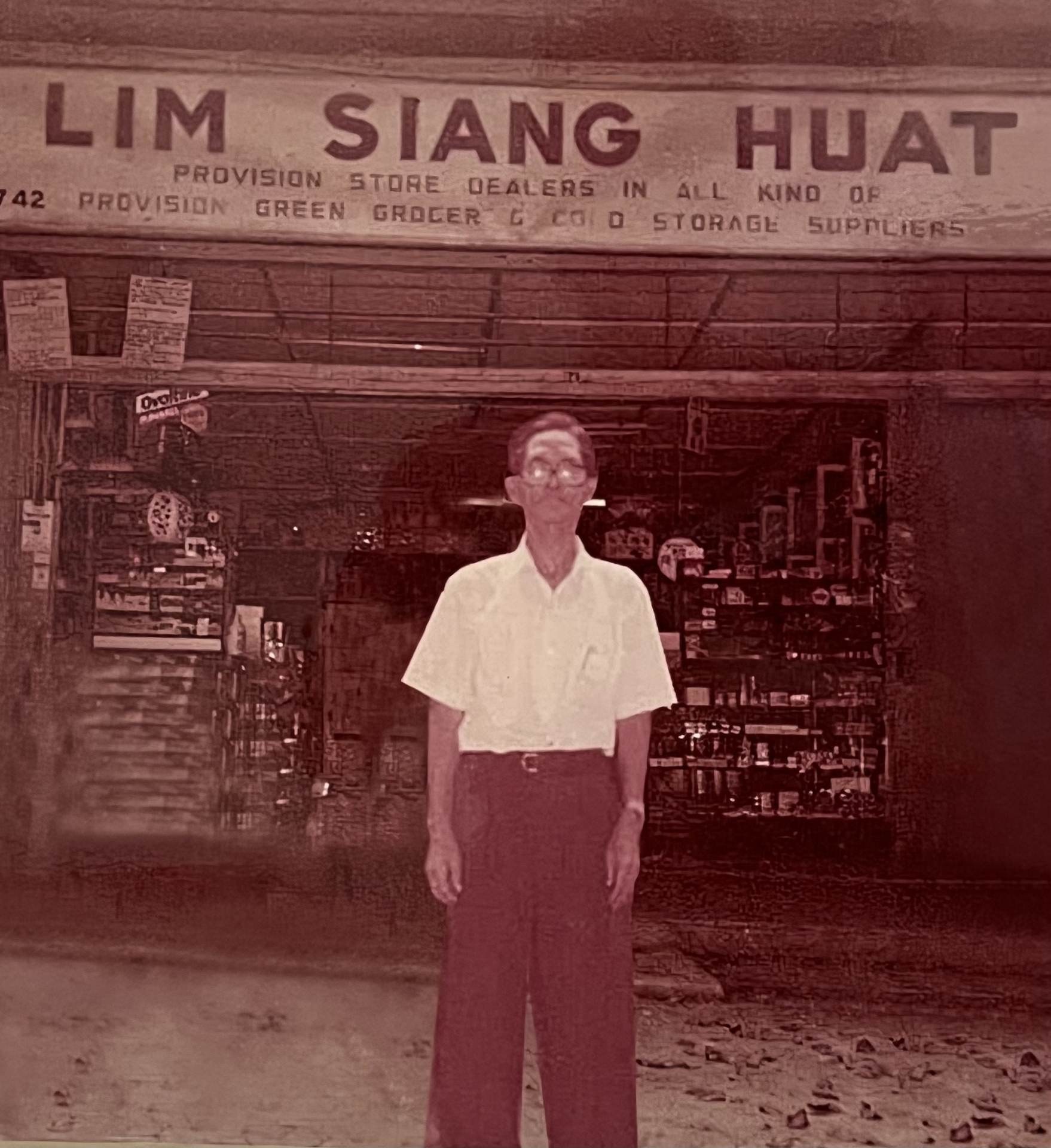 Our Founder, Mr Lim Mui Er